The Santee Food Bank provides food directly to families and individuals in need at its distribution site located at 9715 Halberns Blvd., Santee CA 92071. (We are located on the Carlton Hills Evangelical Lutheran Church property.)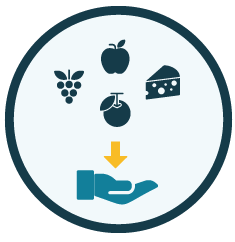 Receive
The Santee Food Bank receives food and personal hygiene items from a range of sources including retailers, local growers, the USDA, and residents.
Deliver
In addition to deliveries to our distribution site, a dedicated group of volunteers use their personal vehicles to pick up food donations from local supermarkets.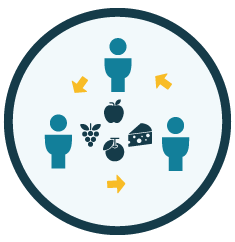 Volunteer Support
Once food arrives at our facility, volunteers inspect and sort the donations; items are categorized, boxed and bagged for distribution to the community.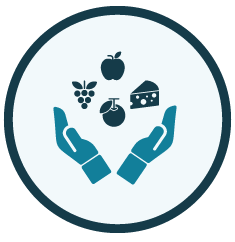 Distribute to the Community
In total, more than 400 families and senior residents are served each month.